Want to play this Fall?

If you would like to join our league next season, sign up or contact us to find out more information.
Email
Info@PlaySoccerMiami.com
Phone
786-565-4083
Our Leagues Enjoy:
10 Week Seasons Including Playoffs

Equipment & Facilities Provided

Water & Other Assorted Items

Referees & Administrators

Post-Game Activities
Connect with us:
Welcome to Play Soccer Miami, home of the Miami's prestige players!

PLAY SOCCER MIAMI, A PROUD AFFILIATED MEMBER OF THE STATE OF FLORIDA SOCCER ASSOCIATION & US SOCCER. 
This is the official web site for PLAY SOCCER MIAMI and it is designed to make players, officials, and fans familiar with everything that is going on regarding soccer in The Sunshine State. As such we are dedicated to the best interest of the sport and the players offering opportunities to participate at all levels, from pick up games to international competition.  
Soccer is a big part of your life and PLAY SOCCER MIAMI is constantly working to present you with opportunities to improve all aspects of Leagues, Tournaments, Pickup Games and Camps.  Make sure to check out our Facebook pages where be posting pictures and highlight videos. League players: follow your team weekly stats on our webpage 
---
Bienvenidos a Play Soccer Miami, hogar de jugadores de Miami!
PLAY SOCCER MIAMI ES UN MIEBRO AFILIADO FSSA (ASOCIACION DE FUTBOL DE LA FLORIDA) Y DE US SOCCER.
Este es el sitio web oficial de PLAY SOCCER MIAMI y esta disenado para que los jugadores, oficiales y aficionados se familiaricen con las actividades de futbol en el Sunshine State. Como tal, estamos dedicados a presentarles oportunidades para  mejorar todos los aspectos de  Ligas, Torneos, Juegos Amistosos ofreciendo una gran experiencia, ya que sabemos que el futbol es una parte importante de sus vidas. 
No dejen de visitar nuestra paginas de Facebook donde podran publicar fotos y videos. JUGADORES DE LIGA: siga semanalmente los resultados y estadisticas de sus juegos en nuestro webpage
---------------------------------------------------------------------------------------------------------------------------------------------------------------------------
ATTENTION PLAYERS AND FANS: Great News! 

We are very excited to announce that on Sunday, January 29 at 3 PM at ARMBRISTER PARK, PLAY SOCCER MIAMI PREMIER TEAM will host its first international 11 v11  friendly game vs. HERREN TV DOTLINGEN, a visiting team from Germany 
There are a few spots still available to try out for our team. All  interested players must register here http://bit.ly/2j220Jl to stay in the loop for Scrimmages, Practices & Events
______________________________________________________________________
ATENCION JUGADORES y FANS:  El Domingo 29 de Enero a las 3PM,  PLAY SOCCER MIAMI PREMIER TEAM tendra su primer juego internacional 11 v 11. EL visitante llega  desde Alemania y se llama HERREN TV DOTLINGEN. Todavia hay algunos lugares disponibles para seleccionar el equipo que presentara PLAY SOCCER MIAMI.  Todos los interesados deben registrarse aqui http://bit.ly/2j220Jl para  recibir informaci�??�?�³n sobre Scrimmages, practices and events y participar en las actividades.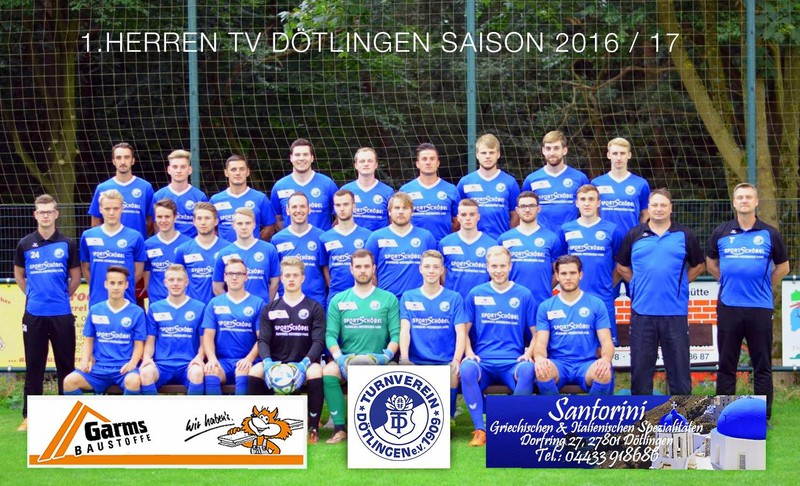 Jugadores de la liga: siga las estadisticas de su equipo en nuestra pagina web (agregar link) que todos ustedes estan disfrutando del Invierno. Vamos a pasar nuestro verano mejorando el deporte que nosotros amamos. Tambien estaremos trabajando para mejorar todos los aspectos de las Ligas, Torneos, Juegos Amistosos y Campamentos para que podamos ofrecer continuamente la mejor experiencia.
Sabemos que el futbol es una gran parte de nuestras vidas, y seguiremos tomando medidas para mejorar nuestro programa. Vamos a publicar imagenes y videos que se crearon a partir de nuestras temporadas anteriores.
Ofrecemos la mejor experiencia en Ligas recreativos y competitivos de Hombres, Mujeres y Mixtos.